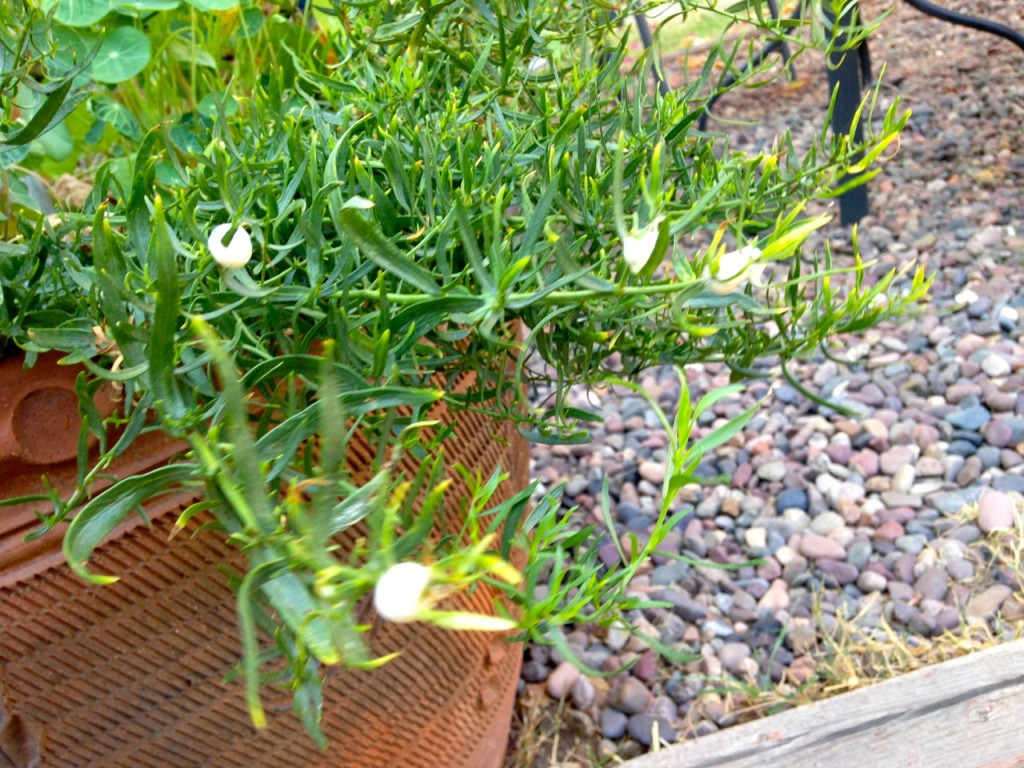 For ages I've wondered what force of the Universe was leaning down and spitting on my herbs when I wasn't looking. Something hateful and spiteful (and spitful?) and totally jealous of my expert herb-growing abilities, I was sure.
You've wondered this too, right? You've strolled out into your yard with your morning coffee to admire the evidence of your healthy green thumbs when suddenly you've been completely grossed out by the sight of globs of white spume on your parsley, sage, rosemary and thyme.
"Ewww! NastEEEEEEEE!" you screeled as you slammed your morning cuppa to the ground, the pitch of your voice in the range of a three-year-old on a tricycle. Just not the gleeful holy-jeebus-I-have-a-tricycle kind. You danced around the yard doing an embarrassing little number called "The Gross-Out Shimmy," looking more like a goober who's afraid of a little foam on a plant and less like a boss on a Big Wheel. And God help you if any of it got on your hand….am I right?
For ages I've wondered what that stuff was. Turns out it is the evidence of "spittle bugs." Can I get a "Duh?!"
Just in case your herbs look like they've been spat on (and let's hope that, like me, you have them planted in the backyard where the general citizenry won't see your humiliating little dance), let me enlighten you on what I've found, because it makes me as happy as a person can be who finds spittle on her herbs.
Turns out it's completely harmless. The foam comes from the plant itself, in reaction to the bugs attaching themselves to it and laying their eggs. They're harmless, too. The foam obscures the view of all that nesting and reproducing going on. Probably a good thing, because who wants to watch bugs mate, especially on something you were planning to eat?
Anyway, just snip that part off and use the rest of the plant. It's as simple as that.
It's amazing what you can find online when you finally get around to looking it up, isn't it? If you happen to find a cookbook for spittle bug lovers, please let me know.